Smart robots are changing the landscape of many industries
including healthcare, factories, warehouses, logistics, etc.
There is no doubt that AMRs and AGVs can help address massive staffing shortages and the need for social distancing in the post-pandemic era.
The advantage of AMRs over AGVs is that the former offers alternative navigation options. Using predefined maps for navigation and planning routes to a destination, AMRs can be more cost-effective with their flexibility and ease of setup.
Artificial intelligence (AI) enables machines to learn from experience, adapt to new inputs and perform tasks like humans.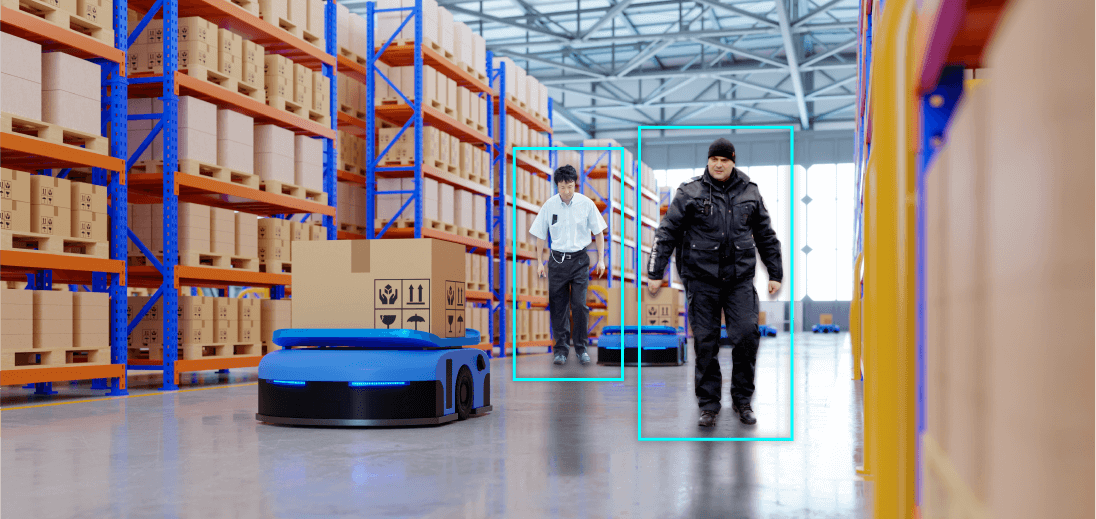 Armorlink
Artificial Intelligence (AI)
AI will be an integral part of setting up and using AMRs, streamlining their deployment and improving their workflows. Some AMRs are taking this intelligence to the next level, combining artificial intelligence with strategically placed cameras that serve as extended robotic sensors. With AI, AMRs can learn to adjust their behavior appropriately even before entering an area. This means they can avoid high-traffic areas at a specific time, including when regularly transporting and transferring materials by forklift, or when large numbers of workers are present during breaks or shifts.
Armorlink
AMR/AGV Controller
The controller can withstand temperatures up to 60°C without a system crash, and continues to deliver solid performance with the CPU running steadily above its base frequency, as well as accommodating wet environments. The adoption of a fanless system eliminates the worries about noises, and AMR devices require powerful embedded systems with multiple I/O interfaces to connect with cameras, sensors, displays, and other end devices.