In recent years, the demand for smart buildings has continued to grow.
As a result, it has become imperative to ensure energy efficiency and good "returns".
The concept of "green building" is based on sustainable energy-efficient buildings and their utilization,
which is possible through comprehensive, intelligent building automation. IEI provides versatile, scalable building automation solutions which can record all data points in a building.
The concept of smart building has been developed to cover whole house control of families and property management, which helps to improve quality of life, management of public property and energy efficiency.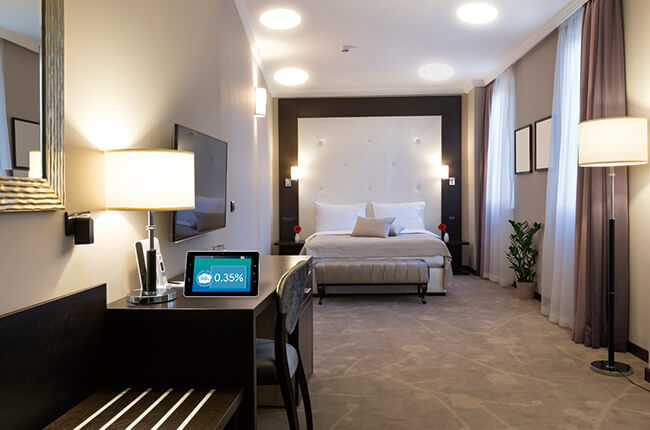 Armorlink
Applications
Home automation solution suppliers choose TANK-600 because it is equipped with GBE LAN and 8 groups of serial ports, which can meet the needs of users to connect various serial devices, such as two-way lighting control systems, door lock systems, community security systems, air conditioning system and environmental sensor detectors. For the requirements of small-scale systems, solution providers choose the IOBA-10F RISC architecture tablet computers, which are complete with back-end input/output connectors to support a variety of sensors.
Armorlink
Applications
Our smart building solutions partners integrate property management into the TANK-860-QGW as a micro server that collects data from sensors and communicates with other control systems such as fire protection systems and lighting systems. It is also used as NVR (Network Disk Video Recorder) for surveillance. As a self-service terminal and VOIP phone, the IOVU-10F-AD makes it unnecessary for floor managers or security personnel to check whether visitors can enter a building at the reception, improving management efficiency.