ARMORLINK is an innovative EMS supplier by providing complete industrial automation integration solutions.
ARMORLINK
We try our best to help customers and partners save resources and gain advantages in market competition.
25% of ARMORLINK's turnover comes from industrial automation products. Our experienced engineering team, supporting facilities, and innovative technologies serve to reduce resource consumption in heavy industry and improve operational efficiency.
ARMORLINK, in conjunction with its subsidiaries IEI, Yangwei CNC, and Xingwei Computer, have gained considerable success for customers in the following industrial automation fields.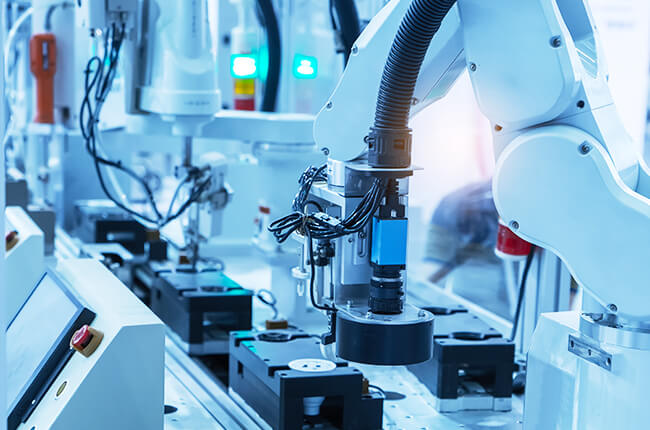 Armorlink
Robots and Controllers
The application of industrial robots is conducive to reducing costs, improving quality, increasing production, and improving workplace operations. It is expected that the application of industrial robots should grow exponentially in the future.
The group has successfully deployed the MDH-1000 motion control platform system and TP series demonstration products onto robots for cargo transportation, painting applications, FPC assembly, panel assembly, etc. The TANK-8 series industrial computer with PoE card is also provided as a robot controller connecting three industrial cameras, which is used in the appearance inspection of electronic connectors. The TANK-8 series was chosen for its scalability, stability, and processing performance. The TANK-8 series performs exceptionally well when the system needs to perform image analysis, data acquisition, and machine learning.
Armorlink
Machine Vision
Machine vision helps regulate an automated factory. In addition to checking for product defects and Optical Character Recognition (OCR), it also aids in the alignment of product positions during manufacturing. Uniquely designed bottles and cans have increasingly populated the marketplace. As a result, it has become challenging to classify and automate visual inspection of these specially shaped bottles and cans.
Our clients use HSC series cameras and TANK-8 series industrial computers produced by IEI and ARMORLINK. The clients' request is to print the label on the designated side of the bottle. The machine vision system can identify the respective side and conduct position calibration, label printing, and OCR inspection together with the servo motor. The combination of HSC series cameras and TANK-8 series industrial computers can also be applied to visual inspection of packaging and tablets, PCBA hybrid production and inspection.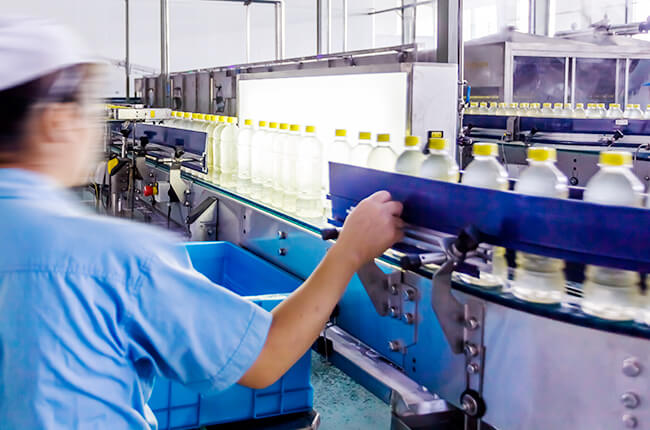 ---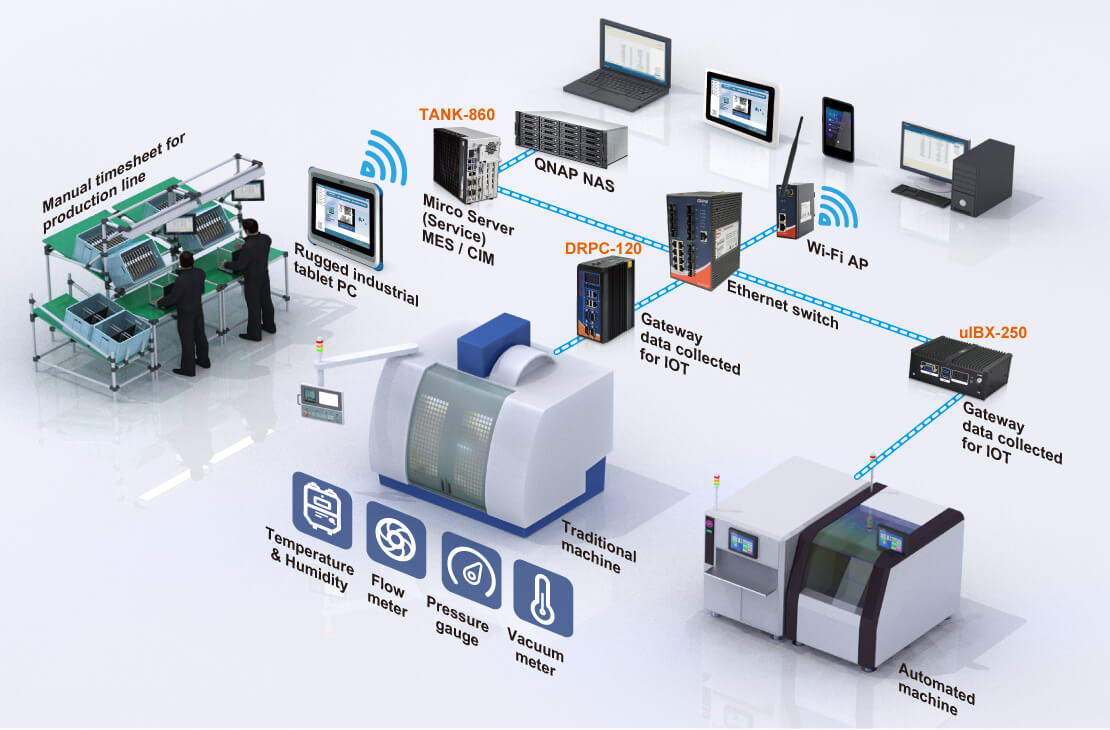 Armorlink
Data collection from existing equipment
There are many pain points in the process of realizing industrial automation, one of which is connecting existing equipment. For this particular pain point, IEI Group has worked out a complete solution. We collect production and equipment data for analysis from old equipment already connected to the Internet, thereby enabling equipment maintenance prediction and machine collaboration, continuous production operations and better production equipment management.
---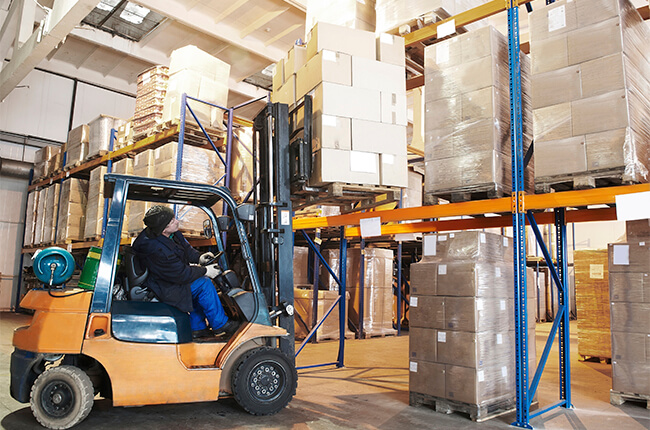 Armorlink
Warehouse Management
The trend toward low-volume, diverse production and highly customized manufacturing has increased the workload for warehouse personnel to operate inventory and warehouse management systems (WMS). IEI industrial computer Yangwei CNC and ARMORLINK integrated warehouse management system hardware solution uses fanless design and high stability industrial computer. Together with warehouse management system (WMS), it provides strong and reliable support in dusty warehouse environment, and increases the efficiency of logistics and warehouse management.
The uIBX series of compact industrial computers and MHD-1000 motion control platform systems produced by IEI Group have been used in AGVs for transporting metal products in automated factories. They are small in size and cost-effective, and are warmly welcome by the clients.
Armorlink
Success Stories of Tablet PC Systems in Severe Work Environments
A European system integrator client received a special order from an oil company to design a tablet computer system for use in hazardous environments. Based on customer needs, we have designed and manufactured a tablet computer that are explosion-proof and shock-proof and can be used in harsh environments. According to the content of the order, we have defined the following functional specifications together with the client:
(1) Shockproof: In order to avoid high-speed vibration damage to tablet computers in the process of using related equipment, we employed a design that meets IP65 waterproof and shockproof specifications to extend the life of tablet computers. In addition, we solved the problem of shortened operating life of traditional hard disks in vibration environments by replacing them with flash drives.
(2) Automatic brightness adjustment: The display brightness will adjust automatically to be adapted by the user in response to the surrounding environment.
(3) Explosion-proof: Based on customer needs, we designed a liquid crystal panel computer that meets the requirements of explosion-proof environments in accordance with the European regulations ATEX Zone2 and Class I Division2. It allows users to operate anxiety-free even in environments of high temperatures and full of flammable gases.
(4) NFI resistive touch panel design: Since users normally wear gloves to operate this tablet computer equipment, there would be sensing difficulties if a general resistive touch panel were to be used. Therefore, NFI (Near Field Imaging) resistor was installed instead. The touch panel uses touch sensors to distinguish operation instructions and can improve the accuracy of operation.