Armorlink
Group brand QNAP launches KOIRETAIL smart retail solution integrating AI data analysis
China,Shanghai,2021.9.23 — QNAP® SYSTEMS, INC., an innovator of computing, networking and storage solutions, launched KOIRETAIL Smart Retail Solutions today, which provides AI data image analysis to help small-scale stores, retailers and shopping malls gain a deeper understanding of customer behavior and sales performance.
KOIRETAIL helps users understand in-store customer behavior through heat map, retention rate and active areas in the store, and use such understanding as basis for building business strategies. Deeper analysis can also be achieved through building customer profile, which can be accessed and viewed through user-friendly interfaces.
KOIRETAIL's cloud-based RE-IDENTIFICATION service supports cross-camera person recognition tracking, which can simultaneously identify the same person captured by multiple cameras, allowing retailers to gain a clear customer profile to plan more accurate marketing strategies.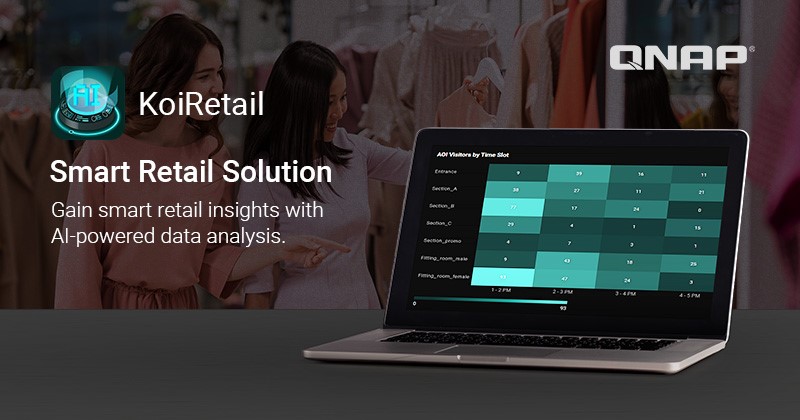 Chen Shuyin, QNAP Product Manager, said: "A common pain point for retailers is the lack of reliable data to analyze customer behavior and measure marketing effectiveness. KOIRETAIL's powerful features can provide retailers with tailored solutions to analyze customers habits, product needs, etc."